"Your body can only go as far as your mind takes it."
- Mohamed Elzomor
Services
What Am I All About?
Mindset Training, EMS Training, weight loss. sports conditioning. TRX. nutritional counseling. kettlebell training. corrective exercise.
I develop training regimens which are truly customized, meeting the needs of each respective client.
I am certified by the National Academy of Sports Medicine (NASM) and have several specialty certifications as well.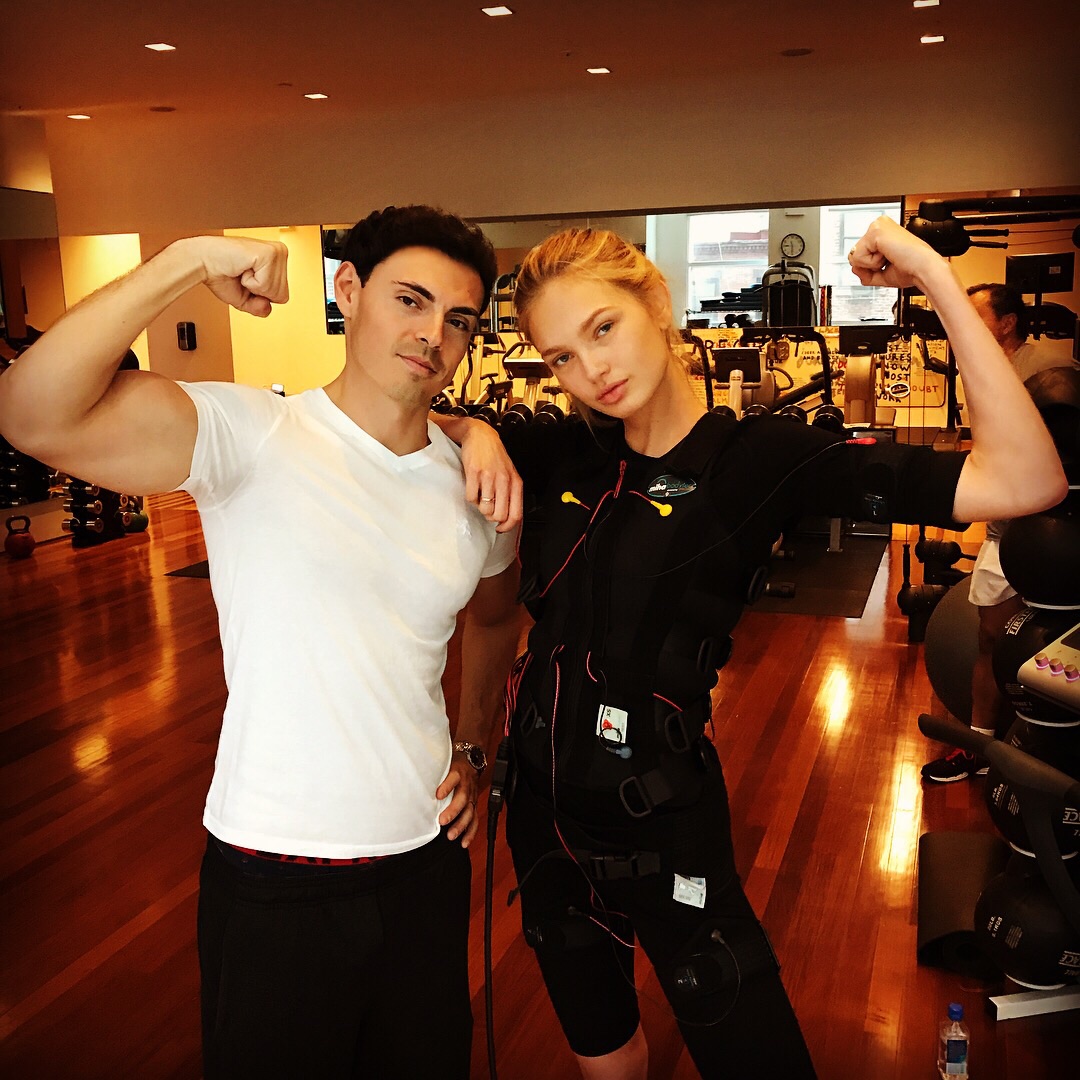 "

I highly recommend Mohamed as a trainer. He is respectful, punctual, and very understanding. He has a way of getting the most out of you, and makes you work to find the best version of yourself. I am grateful I found Mohamed!

"

— Pamela Baxter (President/CEO of Christian Dior)

"

Mohamed is an awesome trainer. He gets what I want, and knows how to produce results. I have a very demanding schedule, and have to go on the road a lot with the Knicks, so it is extremely helpful that he provides diet and weight training plans for when I am out of the city. You can't go wrong with Mo!

"

— Spero Dedes (CBS NFL / NY Knicks Announcer)

"

If you want a trainer who looks great, pushes you, mixes it up, and is a pleasure to be around, Mohamed Elzomor is your man! I travel a lot and try to make it in for a workout when I can. Mo is always around and on time and pays close attention to my form and workout during the full training session. I have trained with Mo for years and highly recommend him to anyone!!!

"

— John Legere (CEO of T-Mobile)

"

Mohamed is amazing. He knows the body in and out, and knows exactly how to motivate me. With a job that requires an incredible amount of time and energy, it's nice to know that I can treat myself to an hour of hard work that is fun and rewarding at the same time.

"

— Anish Melwani (CEO of Louis Vuitton Moet Hennessy)

"

Being able to work with someone who really understands the body and mind - that is hard to find. Mohamed provides that and does it exceptionally well!

"

— Cherie Blair (Wife of former Prime Minister of England)
CONTACT
Interested in working with me?
CELL:
212.365.0589
EMAIL:
Casey Rabin
Agent, Buchwald
Heather West
Founder, West Levy PR